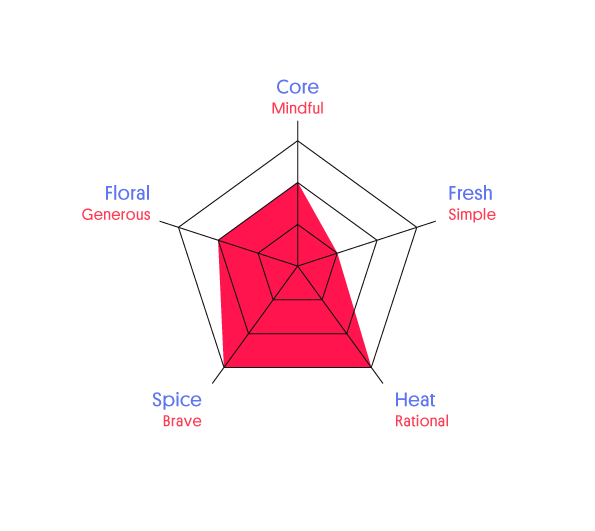 On the top notes, feel the complexity and sweetness delivered by cinnamon and cardamom. The middle part is taken by floral notes of star anise, finishing with lingering spicy notes of cloves.
VERA AROMATICØ – Non-alcoholic drink made from natural botanicals
Content: 0.50 L
Ingredients: water, natural distillates of spices and herbs, natural aromas, acid: citric acid, preservative: potassium sorbate.
Nutritional value per 100 ml:
Energy value: 0 kJ/0 kcal, Fat: 0 g, of which saturated fat 0 g, Carbohydrates Hydrates: 0 g, of which Sugars 0 g, Proteins: 0 g, Salt 0 g.
After opening, refrigerate and use within one month.
Manufacturer: Vera spirits d.o.o., Koprska ulica 94, 1000 Ljubljana, Country of origin: Slovenia