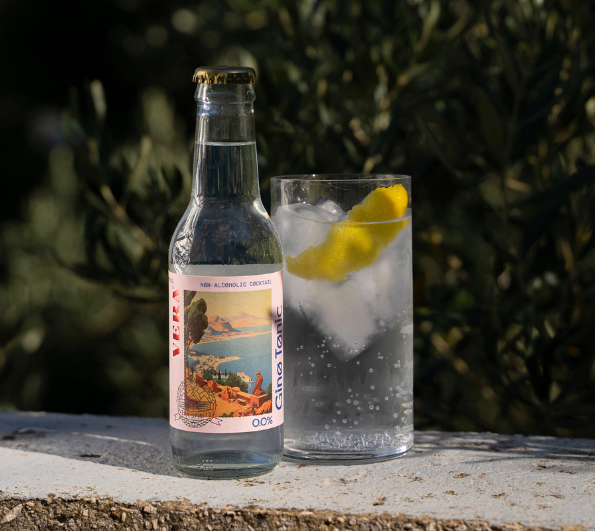 Enjoy the fresh scents of orange, grapefruit, and cardamom. They lead to a delightful experience and unmatched flavor.
VERA GINØ TONIC
Non-alcoholic ready-to-drink cocktail
Content: 200 ml
Ingredients:
water, glucose-fructose syrup, natural botanical distillates, acid (citric acid), natural flavorings (including Quinine), carbon dioxide (min 4.9 g/L), preservatives (potassium sorbate, sodium benzoate).
Nutritional value per 100 ml:
Energy 89kJ / 21.3kcal, Protein 0g, Carbohydrate 5.33g of which sugars 5.33g, Fat 0g, Saturated Fat 0g, Salt 0g.
After opening, refrigerate and use within one month (we hope you don't actually need a whole month to finish it though).
Manufacturer:
Vera spirits d.o.o., Koprska ulica 94, 1000 Ljubljana Country of origin: Slovenia