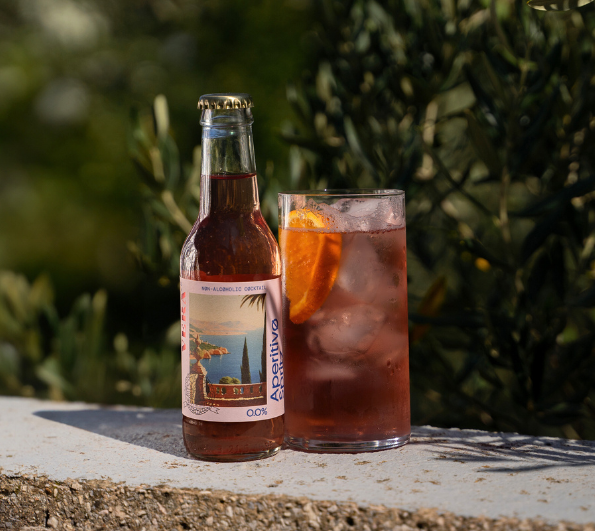 A tantalizing mix of zesty citrus, bittersweet undertones, and botanical wonders, offering a mouthful of excitement with each sip.
VERA APERITIVØ SPRITZ 
Non-alcoholic ready-to-drink cocktail
Content: 200 ml
Ingredients:
water, alcohol-free wine (contains Sulphites), Natural Botanical Distillates, glucose-fructose syrup, Sugar, carbon dioxide (min 4.9 g/L), Natural flavoring (including Quinine), Acids (Citric acid, Malic acid), Coloring (anthocyanins), Preservatives (Potassium Sorbate, Sodium Benzoate), dried Wormwood.
Nutritional value per 100 ml:
Energy 152kJ / 36.53kcal, Protein 0g, Carbohydrate 9.10g of which sugars 9g, Fat 0g, Saturated Fat 0g, Salt 0g.
After opening, refrigerate and use within one month (we hope you don't actually need a whole month to finish it though).
Manufacturer:
Vera Spirits d.o.o., Koprska ulica 94, 1000 Ljubljana Country of origin: Slovenia